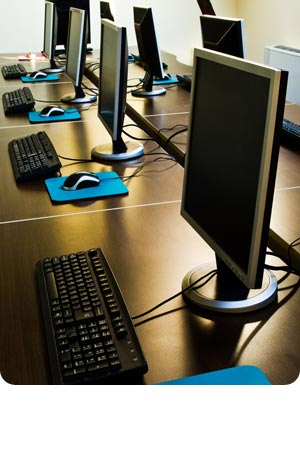 Neither Keller Williams Realty, Inc. nor its affiliated companies warrant any product or service delivered under this program. All products and services are provided by Logos Data Services. A Keller Williams Approved Vendor Program member is a business entity independent from Keller Williams Realty, Inc. and has no agency, partnership, or joint-venture with Keller Williams Realty, Inc.
Remote Backup Services - starting at $9.95/month
Our Remote Backup Service gives you peace of mind by safely and securely backing up your data nightly to an off-site data center. Our Remote Backup Service provides:
Protection from data loss from crashed hard drives, accidental data deletion, virus/spyware
Daily email notifications for peace of mind that your backups are working properly
Free setup and 24x7 technical support included at no additional charge
Disaster Recovery Services - $139.95/month
Disaster Recovery Services is a system that enables you to keep running your business after a disaster or server outage. Disaster Recovery is more than just backups. Backups insure you can restore your data to your server. But what if you no longer have a server; what if your entire office is out of commission? Disaster Recovery Services insure your business can keep running, even if your server or office is no longer available. Our Disaster Recovery Service includes the following:
A dedicated disaster recovery server, hosted in our secure data center facility, pre-loaded with your key applications
Daily remote backups of the data on your office server, restored to your disaster recovery server
In the event of a disaster or outage, you can access your disaster recovery server via a secure web interface from any location
On-call engineers available 24x7 to assist in the event of an emergency
Real-World Customer Experiences
"With the Disaster Recovery Service, it gives us peace of mind knowing that even during a disaster, not only is our data still available, but so is the software for my real estate and accounting programs. I can continue to run our business from any location, on any computer, and not miss a step."
Nancy Wunderlick MC143, Keller Williams Realty
Frisco Stars
"With Logos Data Services, we're confident our data is safe and secure. During Hurricane Ike, our Houston office was down for 2 weeks without electricity, but with the Disaster Recovery Service, we were up and running again almost immediately from an alternate location. I would highly recommend this service to anyone."
Mike Alexander, Principal
ABM Insurance & Benefit Services, Inc.